DESCRIPTION
ePMP 1000 Reflector Dish
The ePMP 1000 Reflector Dish is designed to provide additional system gain when used with the ePMP 1000 Integrated Antenna. It is built to the highest level of quality and reliability. The ePMP Integrated Radio is attached to the Reflector Dish via a specially designed mounting bracket that aligns the hardware to maximize system gain. The combined solution doubles the maximum range for LOS environments and enables connections to those hard to reach stations. As a result, connectivity is brought to more subscribers in a wider range without installing additional access points.
Powerful Features
The ePMP 1000 Reflector Dish offers enhanced system gain – an additional 6-7 dB of gain to the ePMP1000 Integrated Unsynchronized Radio – for a total antenna gain of 19 dBi. The elliptical reflector is made out of steel for durability and is powder- coated for a long-lasting finish. It also features various deployment options to help with complicated installations. This reflector dish works with ePMP radios in the 5 GHz and 2.4 GHz bands.
2×2 Multiple Input and Multiple Output (MIMO) gives ePMP 1000 antennas the benefits of dual stream
operation and enables the best performance in difficult environments.
Enhanced Link Margin expands fade margin to guarantee top performance under changing environmental conditions.
Improved Link Stability provides Interference rejection from adjacent sources due to high directivity patterns.
Tight Radiation Beam enabled by the Reflector Dish for a targeted transmission that assures powerful signal quality for customers.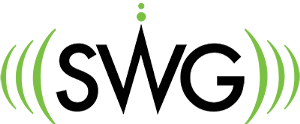 Why Choose SWG?
Top-Notch Support. When you have a problem that you and your team cannot solve, our knowledgeable engineers are on-call to help you solve the issue. We carry all major brands of fixed wireless equipment including Cambium Networks, Telrad, Mikrotik, Ubiquiti, and more. Because we offer both New and Certified Pre-Owned, we have solutions for every budget!