DESCRIPTION
Reduce Costs of System Installation and Operation Service providers need to offer superior service to their customers at the lowest cost. The Cluster Management Module micro (CMMmicro) allows network operators to reduce the time and labor cost of system installation and maintenance in partial Canopy clusters.
CMM micro comes with GPS antenna kit.
GPS antenna cable (LMR-200 type with N-Male to BNC-Male Connectors) sold separately and available with custom length.
The CMMmicro provides reliable network synchronization with a more integrated solution including:
· 8 access ports
· Managed switch
· Smaller, light weight enclosure
· Reduced cabling
Designed to deliver consistent and reliable wireless broadband service, the Canopy system gracefully scales to support large deployments. The CMMmicro is the heart of the system's synchronization capability which allows network operators to re-use frequencies and add capacity while consistently ensuring consistency in the quality of service to customers. As a result, subscribers can experience carrier grade service – even those at the outer edge of the network.
Reduced cost of operations
Reduced Cabling Between System Modules There is only one cable going from the CMM to each Access Point (AP) module carrying the Ethernet connection, synchronization pulse and GPS data. Integration reduces the number of points of potential failure in the module and improves the quality of service by reducing down time, saving service providers hundreds of dollars in the labor and material cost of cabling to each of the radios and backhauls. Integrated cabling also reduces the time and costs associated with system troubleshooting and maintenance. For network operators interested in customizing their CMM to include specific equipment such as a router, Motorola offers the CMM2 with physical access to the connections between the switch and the AP.
Smaller Enclosure
The smaller enclosure of the CMMmicro reduces the time and cost associated with installation labor. The enclosure requires 25% of the space of the larger CMM and its 8 lb weight is 1/3 of the larger CMM.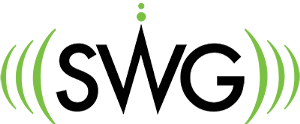 Why Choose SWG?
Top-Notch Support. When you have a problem that you and your team cannot solve, our knowledgeable engineers are on-call to help you solve the issue. We carry all major brands of fixed wireless equipment including Cambium Networks, Telrad, Mikrotik, Ubiquiti, and more. Because we offer both New and Certified Pre-Owned, we have solutions for every budget!