DESCRIPTION
Cel-Fi[tm] Wideband Directional Antenna – Smart Cellular Coverage
The Cel-Fi Wideband Directional Antenna is an outdoor vertically polarized highly directional antenna for Cellular Boosters; with 10dB gain in the low bands and 11dB gain in the high bands. The weather resistant housing is built with UV stabilized ABS plastic casing. Optimized for Cel-Fi products, the Cel-Fi Wideband Directional Antenna can be used with the Cel-Fi WAVE Antenna positioning app. The unit includes standard brackets for mounting and can also be used with the Cel-Fi Pole Mount.
Features
* Boosts Cell Signal by up to 11 dBi
* 700 – 2700 MHz Frequency
* Vertical Polarization
* Directional
Models -200 and -201 include a 10Kohm resistor for use with Nextivity Antenna Monitoring System.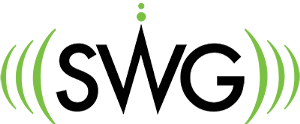 Why Choose SWG?
Top-Notch Support. When you have a problem that you and your team cannot solve, our knowledgeable engineers are on-call to help you solve the issue. We carry all major brands of fixed wireless equipment including Cambium Networks, Telrad, Mikrotik, Ubiquiti, and more. Because we offer both New and Certified Pre-Owned, we have solutions for every budget!