DESCRIPTION
Omni-Directional Antennas 2.4 GHz
The OD Series antennas provide omni-directional coverage for Wi-Fi 2.4 GHz applications. Four models are available from 3-12 dBi gain.
These antennas are colinear arrays. Unique phasing cancels out-of-phase current distribution, improving performance. The OD series are free space antennas; no ground plane is required.
Unique options for the OD series are add-on Reflector Kits that beam shape the omni pattern. Reflector options are available to provide cardioid shape in 90 degree, 120 degree & 180 degree patterns.
These can result in improved directional gain and isolation for reduced interference.
The antennas are durable and rugged. They can withstand the harshest environments of snow, wind, rain and ice.
The feed assembly is made of precision machined aluminum components and is irridited for weather protection. These antennas come with all the hardware needed to install it to a mast.
For ISM, Part 15 compliant connectors are available (reverse polarized), please consult your sales representative.
* 3 dBi, 6 dBi, 9 dBi & 12 dBi antennas provide uniform omni coverage
* Unique design allows economical build out
* Reflector options provide directional beamshaping & sectorization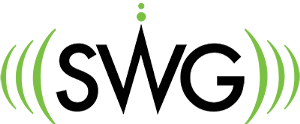 Why Choose SWG?
Top-Notch Support. When you have a problem that you and your team cannot solve, our knowledgeable engineers are on-call to help you solve the issue. We carry all major brands of fixed wireless equipment including Cambium Networks, Telrad, Mikrotik, Ubiquiti, and more. Because we offer both New and Certified Pre-Owned, we have solutions for every budget!