DESCRIPTION
RADWIN TurboGain Dual Polarization-Directional Antenna
RW-9614-5359 TurboGain antenna, is a high performance slide on Dual Polarization Directional antenna with a 10 degrees beamwidth and supporting 4.9 – 6 GHz frequency range.
* The SU depicted in the picture is not included with the antenna
Product Highlights
* Easily slides on the SU AIR/PRO radios
* Lightweight and ruggedized design
* Dual Linear (Vertical & Horizontal) polarization
* 2 x SMA RF connectors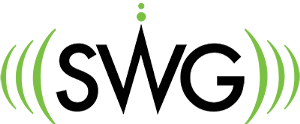 Why Choose SWG?
Top-Notch Support. When you have a problem that you and your team cannot solve, our knowledgeable engineers are on-call to help you solve the issue. We carry all major brands of fixed wireless equipment including Cambium Networks, Telrad, Mikrotik, Ubiquiti, and more. Because we offer both New and Certified Pre-Owned, we have solutions for every budget!