DESCRIPTION
This ProLine Sector Antenna is engineered to deliver high, stable gain over wide bandwidths and suppress side-lobes and back-lobes for mitigating inter-sector interference.
The KP-3SX4-33 is a 33 Degree, 18.8 dBi sector antenna operating from 3.5 GHz to 4.2 GHz. This antenna features 4 ports and ±45° slant polarization with excellent front-to-back of 35 dB.
Features
*Stable performance over wide bandwidths with flat gain
*Superior port isolation, cross polarization discrimination, gain, VSWR, and front-to-back
*Ultra-wide bandwidths for world-wide markets
*Upper side lobe suppression reduces inter-cell interference
*Null fill improves coverage near the tower
*Side-lobe mitigation and improved front-to-back performance help reject interference
*Integrated hoisting hook for added safety and convenient installation
*Heavy-duty aluminum brackets with powder coated steel hardware
*Universal radio bracket with quick-release slot/clip design is compatible with many AP radios
*Mounts to any size mast from 0.75″ to 4.5″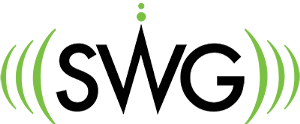 Why Choose SWG?
Top-Notch Support. When you have a problem that you and your team cannot solve, our knowledgeable engineers are on-call to help you solve the issue. We carry all major brands of fixed wireless equipment including Cambium Networks, Telrad, Mikrotik, Ubiquiti, and more. Because we offer both New and Certified Pre-Owned, we have solutions for every budget!