DESCRIPTION
3300 TO 3800 MHZ HIGH PERFORMANCE DISH ANTENNA
The new HD Series dish antennas offered by Laird Technologies offer the system engineer the best performance available on the market. The antennas meet ETSI EN 302.326-3 DN1-DN5 specifications, the most stringent specifications for point to point backhaul antennas. The unique feed system is available in a single polarization version which can be mounted for either vertical or horizontal polarization. There is also a dual polarized version available for those systems which can utilize dual polarization to increase bandwidth or implement diversity. An optional fiberglass radome is available for added environmental protection.
FEATURES
* Wide band operation
* Vertically or horizontally polarized
* Dual horizontal / vertical and dual-slant polarity models available
* Ultralow sidelobes, meets ETSI standards
* Extremely rugged for long service life in extreme environments
MARKETS
* 802.11 applications
* OFDM systems
* MIMO systems
* Cellular backhaul
* Point-to-point backhaul
* Public safety communications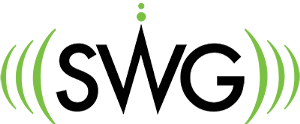 Why Choose SWG?
Top-Notch Support. When you have a problem that you and your team cannot solve, our knowledgeable engineers are on-call to help you solve the issue. We carry all major brands of fixed wireless equipment including Cambium Networks, Telrad, Mikrotik, Ubiquiti, and more. Because we offer both New and Certified Pre-Owned, we have solutions for every budget!