DESCRIPTION
ePMP[tm] Force 400 Series
* Industry's first point-to-point solution based on 802.11ax delivering up to Gbps capacity
* High-capacity enterprise access
* Low-cost WISP backhaul
* Wi-Fi hotspot backhaul
* GPON last mile
Cambium Networks introduces the ePMP Force 425 and Force 400C point-to-point solutions which deliver up to 1 Gbps throughput at a breakthrough price point based on the latest 802.11ax standards. The Force 400 Series is the ideal solution for service providers looking to deliver high-capacity access services to enterprise and residential customers. It also serves as a low-cost backhaul for MicroPOP's and outdoor Wi-Fi access points that require lots of capacity at moderate range without the overhead of licensed microwave. With an integrated SFP port and optional GPON ONU module, the Force 425 makes a great fiber extension to reach places where fiber cannot.
The Force 425 pushes this capacity farther than ever with an integrated 25 dBi dish (and even farther with the optional 28 dBi range extender). The optional range extender is ordered separately and can be assembled and attached in the field to add additional link budget and fade margin, This is for challenging links or to move to higher capacity where needed and higher modulations can be achieved.
For even longer range applications, the Force 400C is a connectorized option with two RP-SMA RF interfaces for use with larger parabolic dishes or horn antennas.
Leveraging the latest technology from the 802.11ax standard and Cambium Networks proprietary ePTP mode, the Force 425/400C delivers high spectral efficiency with features such as 1024 QAM, 80 MHz channels, a highly efficient frame structure and the proven ePTP air interface. The Force 400 Series delivers Gbps performance with less than 5 ms latency.
The Force 400 series has enterprise-grade security with 128-bit AES over-the-air encryption (256-bit AES where export rules allow), secure management interfaces with roles-based authentication and standards-based device authentication including RADIUS support.
Force 425/400C is built for the real world with IP67 ruggedization, simplified mounting scheme and Cambium Networks' 3-year hardware warranty.
Plan and manage your Force 425/400C deployments with Cambium Networks LINKPlanner and cnMaestro.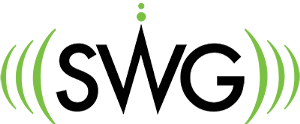 Why Choose SWG?
Top-Notch Support. When you have a problem that you and your team cannot solve, our knowledgeable engineers are on-call to help you solve the issue. We carry all major brands of fixed wireless equipment including Cambium Networks, Telrad, Mikrotik, Ubiquiti, and more. Because we offer both New and Certified Pre-Owned, we have solutions for every budget!