DESCRIPTION
ePMP[tm] 3000 Dual Horn MU-MIMO Antenna
Cambium Networks has deployed more than seven million radios around the world achieving unparalleled degrees of scalability. Continuing the tradition of designing and manufacturing industry leading antenna solutions, Cambium Networks introduces the ePMP 3000 Dual Horn MU-MIMO sector antenna. Horn antennas have the key advantage of focusing higher gain in the main bore sight while minimizing side lobes in the propagation pattern. These smaller side lobes reduce the generation of and susceptibility to interference. The sector antenna mechanics and construction have been designed to precisely align the horns while the ePMP 3000 Access Point software has been optimized to match this antenna and maximize MU-MIMO performance. Now with the Dual-Horn MU-MIMO sector, operators can combine the interference mitigation advantages of a horn antenna pattern with the high data rates and performance of 4×4 MU-MIMO. The antenna works across the 5 GHz spectrum and provides 60 degree coverage. To simplify installation, the antenna is shipped with the cables and mounting bracket needed to mount on a pole directly connected an ePMP 3000 Access Point.
KEY DEPLOYMENT ADVANTAGES:
* MU-MIMO Performance in a Horn antenna pattern: optimized for use with the 4×4 MU-MIMO ePMP 3000 Access Point with a high gain and small side lobes
* Channel Flexibility: consistent gain from 5.1 to 6.1 GHz allows the operator to select a channel anywhere in band to achieve the expected performance
* Predictable Performance: integrated into Cambium Networks LINKPlanner with a precise 3D model showing gain across all elevations and across the azimuth.
* Designed for the Installer: Small Form-Factor and Convenient mounting for ease of deployment in tower as well as small-cell applications
KEY SPECIFICATIONS:
* 12 dBi gain
* MU-MIMO Performance in Horn Antenna pattern
* 5.1 to 6.1 GHz spectrum
* 28 dBi front to back ratio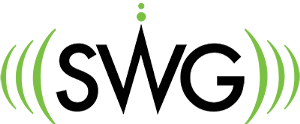 Why Choose SWG?
Top-Notch Support. When you have a problem that you and your team cannot solve, our knowledgeable engineers are on-call to help you solve the issue. We carry all major brands of fixed wireless equipment including Cambium Networks, Telrad, Mikrotik, Ubiquiti, and more. Because we offer both New and Certified Pre-Owned, we have solutions for every budget!