DESCRIPTION
60 GHz cnWave V3000 High-Gain Client Node
* Supports 57 to 66 GHz
* Up to 7.6 Gbps (3.8 Gbps UL and 3.8 Gbps DL) with channel bonding
* Easy installation with auto-beamforming
* Low latency < 1 ms
* 802.11ay technology with Terragraph certification
DESIGNED FOR LONG-RANGE, HIGH-CAPACITY AND HIGH-DENSITY DEPLOYMENTS
Cambium Networks' 60 GHz cnWave solution provides easy, fast and cost-effective wireless gigabit connectivity for edge access and/or high-capacity backhaul for edge access solutions at a significantly lower TCO than fiber infrastructure. Service providers and enterprises now have access to gigabit for business and residential connectivity, backhaul for Wi-Fi access or LTE/5G small cell. Certified for Facebook Terragraph, cnWave mesh solutions are highly efficient at handling high-density deployments in cities and suburban areas.
V3000 is featured with a 44.5 dBi high-gain antenna with beamforming. The client nodes can support up to 7.6 Gbps with channel bonding for both PMP and PTP configurations.
CLOUD AND ON-PREMISES MANAGEMENT
60 GHz cnWave operates with Cambium Networks' cnMaestro management system. cnMaestro[tm] is a cloud-based or on-premises software platform for secure, end-to-end network control. cnMaestro wireless network manager simplifies device management by offering full network visibility and zero-touch provisioning. View and perform a full suite of wireless network management functions in real time. Optimize system availability, maximize throughput and meet emerging needs of business and residential customers.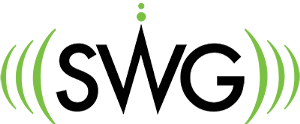 Why Choose SWG?
Top-Notch Support. When you have a problem that you and your team cannot solve, our knowledgeable engineers are on-call to help you solve the issue. We carry all major brands of fixed wireless equipment including Cambium Networks, Telrad, Mikrotik, Ubiquiti, and more. Because we offer both New and Certified Pre-Owned, we have solutions for every budget!