Cambium PTP 820S 11WGHz Ch1W6 Complete Link w/ 2′ Antennas
| | |
| --- | --- |
| Weight | 300 lbs |
| Condition | Certified Pre-Owned, Surplus |
| MPN | |
| Product Type | Point-to-Point (PTP) |
DESCRIPTION
Cambium PTP 820S 11WGHz Ch1W6 650Mbps Complete Link w/ 2′ Antennas
Each Link Includes the Below:
Qt (1) C110082B015A – PTP820S Radio 11GHz,TR500,High
Qt (1) C110082B016A – PTP820S Radio 11GHz,TR500,Low
Qt (2) 650Mbps + ACM Software Keys
Qt (2) N000065L001C – PTP650/ PTP670 (Spare), PMP450i, PTP450i AC Power over Ethernet Injector
Qt (2) N000082L014 – PTP 820 Glands_x5_KIT
Qt (2) RFCM-1135UH06WD08 – RF Communications 11 GHz (10.125-11.70Ghz) 0.6m – 2ft Universal Microwave Antenna Series, Ultra High Performance, Dual-Polarized, RFU-C Type, Direct Mount Cambium Rectangular Interface.
PTP 820S Licensed Microwave Radio
Quick look:
PTP 820S, single core radio with All
Outdoor core radio capable of 2048
QAM with ACM
Support 6-38 GHz
Support 1+0, 1+1 HSB, 2+0 SP or DP
Support Advance Frequency reuse
Radio
6-38 GHz
1+0, 1+1 HSB, 2+0 SP or DP
Multi-Band (PTP 850E, PTP 820E)
Radio Features
Protection: 1+1 HSB
QPSK to 2048 QAM w/ACM
Advanced Frequency Reuse (AFR)
Ethernet
Ethernet Interfaces
Traffic Interfaces – 1 x 10/100/1000Base-T (RJ-45) and 2 x
1000base-X (SFP) or 2 x 10/100/1000 Base-T (electrical SFP)
Management Interface – 1 x 10/100 Base-T (RJ-45)
Optical SFP Types – Optical 1000Base-LX (1310 nm) or SX
(850nm)
Note: SFP devices must be of industrial grade (-40°C to +85°C)
Ethernet Features
MTU – 9600 Bytes
Quality of Service
Multiple Classification criteria (VLAN ID, p-bits, IPv4, DSCP,
IPv6 TC, MPLS EXP)
8 priority queues
Deep buffering (configurable up to 64 Mbit per queue)
WRED
P-bit marking/remarking
4K VLANs
VLAN add/remove/translate
Frame Cut Through – controlled latency and PDV for delay
sensitive applications
Header De-Duplication – Capacity boosting by eliminating
inefficiency in all layers (L2, MPLS, L3, L4, Tunneling – GTP for
LTE, GRE)
Y.1731 Ethernet OAM
Y.1731 Ethernet Bandwidth Notification (ETH-BN)
Adaptive Bandwidth Notification (ABN)
Management Protocols
SNMP
REST
SDN Support: NETCONF/YANG
Synchronization
Synchronization Distribution
Sync Distribution over any traffic interface (GE/FE)
Sync-E (ITU-T G.8261, G.8262)
SSM/ESMC Support for ring/mesh applications (ITU-T G.8264)
Sync-E Regenerator mode, providing PRC grade (ITU-T G.811)
performance for smart pipe applications.
IEEE-1588
Optimized Transport for reduced PDV
IEEE-1588 TC
Security
AES 256-bit Encryption
Secured protocols (HTTPS, SNMPV3, SSH, SFTP)
Radius authentication and authorization
TACACS+ authentication and authorization (session-based)
Standard
MEF
Carrier Ethernet 2.0
Supported Ethernet Standards
10/100/1000base-T/X (IEEE 802.3)
Ethernet VLANs (IEEE 802.3ac)
Virtual LAN (VLAN, IEEE 802.1Q)
Class of service (IEEE 802.1p)
Provider bridges (QinQ – IEEE 802.1ad)
Link aggregation (IEEE 802.3ad)
Auto MDI/MDIX for 1000baseT
RFC 1349: IPv4 TOS
RFC 2474: IPv4 DSCP
RFC 2460: IPv6 Traffic Classes
Standards Compliance
EMC: EN 301 489-1, EN 301 489-4, Class B (Europe), FCC 47 CFR,
part 15, class B (US), ICES-003, Class B (Canada), TEC/EMI/TEL-
001/01, Class B (India)
Surge: EN61000-4-5, Class 4 (for PWR and ETH1/PoE ports)
Safety: EN 60950-1, IEC 60950-1, UL 60950-1, CSA-C22.2
No.60950-1, EN 60950-22, UL 60950-22, CSAC22.2.60950-22
Ingress Protection: IP66-compliant
Storage: ETSI EN 300 019-1-1 Class 1.2
Transportation: ETSI EN 300 019-1-2 Class 2.3
Technical
Mechanical Specifications
Dimensions: 230mm(H), 233mm(W), 98mm(D), 6.0kg;
9.05"(H), 9.07"(W), 3.86"(D), 13.23 lbs.
Pole Diameter Range (for Remote Mount Installation):
8.89 cm – 11.43 cm; 3.5" – 4.5"
Environmental Specifications
-33°C to +55°C (-45°C to +60°C extended);
-27°F to +131°F (-49°F to +140°F extended)
Power Input Specifications
Standard Input: -48 VDC
IDU DC Input range: -40 to -60 VDC
Power Consumption Specifications
Maximum Power Consumption: 6-11 GHz: 35W; 13-38 GHz: 42W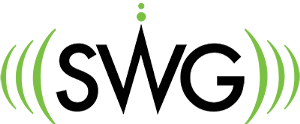 Why Choose SWG?
Top-Notch Support. When you have a problem that you and your team cannot solve, our knowledgeable engineers are on-call to help you solve the issue. We carry all major brands of fixed wireless equipment including Cambium Networks, Telrad, Mikrotik, Ubiquiti, and more. Because we offer both New and Certified Pre-Owned, we have solutions for every budget!