DESCRIPTION
EtherHaul[tm] 2ft Dual-Band Antenna – EH-ANT-2ft-DL5 (E-Band and 5GHz)
EtherHaul[tm] E-band ODUs support a variety of antennas depending on the intended application, from street level to roof top, from short to long reach.
Please see enclosed pdf datasheet for the 2ft 70/80GHz (E-Band) and 5GHz dual-band antenna. It starts with the compatibility between the antenna and Siklu ODUs, continues with the specifications and closes with illustrations of the antenna.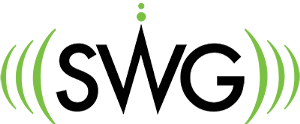 Why Choose SWG?
Top-Notch Support. When you have a problem that you and your team cannot solve, our knowledgeable engineers are on-call to help you solve the issue. We carry all major brands of fixed wireless equipment including Cambium Networks, Telrad, Mikrotik, Ubiquiti, and more. Because we offer both New and Certified Pre-Owned, we have solutions for every budget!