DESCRIPTION
Antenna with multipurpose enclosure working in 3.5 GHz band with two independent directional panel antennas with 19 dBi gain with vertical and horizontal polarization. It is the ideal solution for MIMO and Nstreme dual configuration. The range includes weatherproof outdoor enclosure with panel antenna and enough compartment for RouterBoard or any other electronic equipment. Enclosure is furnished with special RJ-45 waterproof ethernet connector with an easy connection to Internet Network and PoE. Perfectly designed for operation under severe weather conditions. Proper materials allow operation in the salty water environment without corrosion. High quality construction of pole mounting elements guarantee easy elevation and easy tilt down as well as rock-stable operation. It can be used as customer premise equipment and also as a base stations. Inside the enclosure there are suitable posts for all Mikrotik Routerboards, mounting for Ubiquiti Rocket and for other radios.
Key Features:
– 2×19 dBi Directional Gain
– Dual Polarization H&V in One Case
– Integrated enclosure
– Special Outdoor Weatherproof Enclosure
– Mounting for Ubiquiti Rocket
– High Quality Construction
– Heavy-Duty Mounting Elements
– Easy Elevation and Tilt Adjustment
– 5 Years Warranty
– Designed for All Weather Operation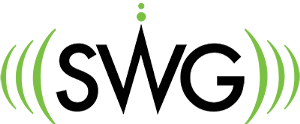 Why Choose SWG?
Top-Notch Support. When you have a problem that you and your team cannot solve, our knowledgeable engineers are on-call to help you solve the issue. We carry all major brands of fixed wireless equipment including Cambium Networks, Telrad, Mikrotik, Ubiquiti, and more. Because we offer both New and Certified Pre-Owned, we have solutions for every budget!