DESCRIPTION
The MHO24008NM omnidirectional antenna is a high performance low profile base station antenna in a rugged housing. The antenna is designed to cover frequencies from 2.4 to 2.5 GHz for Wi-Fi – Mesh applications. With its integral N-Male connector at the base, this antenna can be directly mounted on the radio equipment.
Features
· Slender rugged housing
· Innovative vented design with aerated cap and base drain system
· White UV resistant radome. Protects the antenna from environmental factors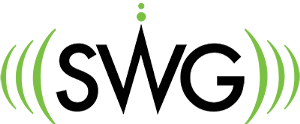 Why Choose SWG?
Top-Notch Support. When you have a problem that you and your team cannot solve, our knowledgeable engineers are on-call to help you solve the issue. We carry all major brands of fixed wireless equipment including Cambium Networks, Telrad, Mikrotik, Ubiquiti, and more. Because we offer both New and Certified Pre-Owned, we have solutions for every budget!