DESCRIPTION
2.4-2.5 GHz & 5.15-5.875 GHz Dual Band Quad Pol Sector Antenna 60°
MARS Dual Band Sector antenna provides coverage of 2.4 to 2.5 GHz & 5.15 to 5.875 GHz in a single antenna radome.
Additional Features:
– Wide coverage
– Total 4 outputs
– Simultaneous coverage of LTE, 802.11
– Point-to-Multi Point, ISM and WLL applications
– Lightweight and durable construction
– Quick and easy installation
– UV protected radome made of polycarbonate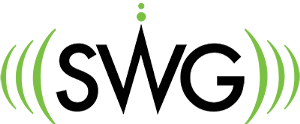 Why Choose SWG?
Top-Notch Support. When you have a problem that you and your team cannot solve, our knowledgeable engineers are on-call to help you solve the issue. We carry all major brands of fixed wireless equipment including Cambium Networks, Telrad, Mikrotik, Ubiquiti, and more. Because we offer both New and Certified Pre-Owned, we have solutions for every budget!