DESCRIPTION
HLE-3GM is a Home Gateway Unit that can act as CPE (customer-premises equipment) or Ethernet Router with Acces Point feature. The products use a Gigabit Ethernet WAN (10/100/1000) to connect individual houses and businesses to the network for broadband services up to gigabit speeds. This Router supports controller and agent roles for EasyMesh standard.
HALNy Networks HLE-3GM provides three Gigabit Ethernet ports (3×10/100/1000), Dual-Band (2.4G and 5G) wireless interface with four external antennas 5dB and wave 2.
HALNy specializes in cost-effective designs, and works closely with service providers to improve their business case through a comprehensive range of standard products, supporting the industry's common demands. HALNy also provides custom designs and services to meet unique customer needs.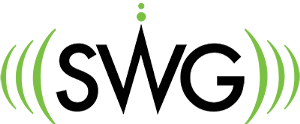 Why Choose SWG?
Top-Notch Support. When you have a problem that you and your team cannot solve, our knowledgeable engineers are on-call to help you solve the issue. We carry all major brands of fixed wireless equipment including Cambium Networks, Telrad, Mikrotik, Ubiquiti, and more. Because we offer both New and Certified Pre-Owned, we have solutions for every budget!