DESCRIPTION
The cnReach Yagi antennas are available either stand-alone with a two foot lead or with an integrated installation kit. For Yagis purchased with an installation kit, the antenna comes with the following items: – Grounding kit
– Weatherproofing kit
– Bulk-head mount RF surge suppressor
– Extra N-type connector (used in case installer wishes to shorten the 25 or 50 ft. drop cable.
– A two foot jumper cable (N-Type to TNC)
– Zip ties
The omni antenna is available stand-alone. The NB-N500041A-GL installation kit has a fifty foot cable which is compatible with the omni for a more turn-key installation.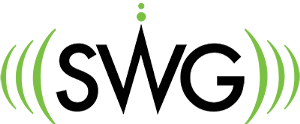 Why Choose SWG?
Top-Notch Support. When you have a problem that you and your team cannot solve, our knowledgeable engineers are on-call to help you solve the issue. We carry all major brands of fixed wireless equipment including Cambium Networks, Telrad, Mikrotik, Ubiquiti, and more. Because we offer both New and Certified Pre-Owned, we have solutions for every budget!