DESCRIPTION
DIRECT MOUNT 10 dBi HORIZONTALLY POLARIZED OMNI
The Laird Technologies' OC515010H is a 5150-5875 MHz omnidirectional, collinear, horizontally polarized array especially designed to compliment interior or exterior mounted wireless network systems. An integrated RF connector is imbedded in the antenna base cap for direct AP mounting. Special venting permits either upright or inverted orientation in outdoor locations. The antenna may also be pole-mounted when separation from the AP is required for optimum positioning.
FEATURES
* Horizontally polarized omnidirectional
* Rugged, lightweight and water resistant
* Full 802.11a wide band performance
* Direct to radio mounting
* 5 GHz broad band WLAN
MARKETS
* College campuses
* Airports
* Hospitals
* Transportation centers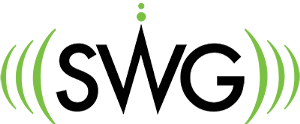 Why Choose SWG?
Top-Notch Support. When you have a problem that you and your team cannot solve, our knowledgeable engineers are on-call to help you solve the issue. We carry all major brands of fixed wireless equipment including Cambium Networks, Telrad, Mikrotik, Ubiquiti, and more. Because we offer both New and Certified Pre-Owned, we have solutions for every budget!