DESCRIPTION
6-PORT OMNIDIRECTIONAL DUAL BAND MIMO ANTENNA
The OP24516DS antenna is an indoor/outdoor pole mounted omnidirectional antenna designed for 802.11n applications. As a 6-element MIMO antenna, each port operates over the 2.4GHz and 5 GHz bands, providing a broadband solution in a single radome. It features a low profile radome and is designed to withstand the rigors of outdoor applications with an IP67 Ingression Protection rating. The radiation patterns are uniform and symmetrical, providing high levels of signal density into defined coverage zones. This antenna greatly enhances the performance of 802.11n systems.
FEATURES
* Low profile esthetically neutral housing
* Both indoor/outdoor
* 6-element MIMO solution
* IP67 rating
* Conformance to RoHS
MARKETS
* Offices, hotels and college campuses
* Airports and hospitals
* Bus terminals and train stations
* Museums, libraries and retail malls
* Wi-Fi Hot Spots
* Cellular off-loading
* 802.11n MIMO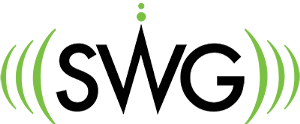 Why Choose SWG?
Top-Notch Support. When you have a problem that you and your team cannot solve, our knowledgeable engineers are on-call to help you solve the issue. We carry all major brands of fixed wireless equipment including Cambium Networks, Telrad, Mikrotik, Ubiquiti, and more. Because we offer both New and Certified Pre-Owned, we have solutions for every budget!