DESCRIPTION
Grid Dish Gain Booster Antenna – GDxx-MT
2400 TO 5850 MHz GRID DISH GAIN BOOSTER ANTENNA
The parabolic grid gain booster directional antennas offered by Laird Technologies utilize a unique patented parabolic grid design especially suited for increasing gain and effective range of Motorola Canopy[tm] products. The grid reflectors can be used with access points (AP) or subscriber units (SM) or for backhaul applications. The antennas are constructed of welded steel wires which are galvanized and then powder coat painted with light gray epoxy paint. The mounting arm is heavy duty galvanized steel with powder coat paint. The wire grid semi-parabolic design offers unsurpassed low wind loading while maintaining good RF performance. The compact, low visual impact, attractive styling blends well in almost any application. Mounting is simplified with the Laird Technologies heavy duty bracket system made of galvanized steel with stainless steel hardware.
FEATURES
* For Motorola Canopy[tm] products
* 19 dBi, 24 dBi, or 27 dBi total system gain @ 5 GHz
* 14 dBi, 18 dBi, or 22 dBi total system gain @ 2.4 GHz
* Rugged and weatherproof
* Ultra low wind loading and low visual impact
* Vertical polarization
MARKETS
* 2.4 GHz to 5 GHz wireless LAN
* Point-to-point backhaul
* Increased range for clients
* Directed access point applications
* WiMAX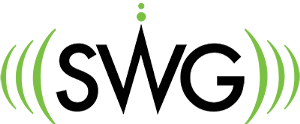 Why Choose SWG?
Top-Notch Support. When you have a problem that you and your team cannot solve, our knowledgeable engineers are on-call to help you solve the issue. We carry all major brands of fixed wireless equipment including Cambium Networks, Telrad, Mikrotik, Ubiquiti, and more. Because we offer both New and Certified Pre-Owned, we have solutions for every budget!