DESCRIPTION
The KP Performance KP-TWVP65S-12 is a 470 MHz to 698 MHz, Vertically Polarized, 65-degree sector antenna designed for TV White Space (TVWS) applications. The 65 degree beamwidth provides optimized coverage area with improved capability of propagating through dense foliage and obstructions. The KP-TWVP65S-12 features 12 dBi of gain and operates from 470 MHz to 698 MHz.
Features
– 470 MHz to 698 MHz single vertically polarized TVWS sector antenna
– 12 dBi gain, 65 degree beamwidth
– 1x Type N female connectors
– Heavy duty mounting brackets & small footprint
– Built-in GPS Antenna (1x TNC Connector)
– Direct mount for Redline Elipse radios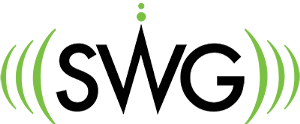 Why Choose SWG?
Top-Notch Support. When you have a problem that you and your team cannot solve, our knowledgeable engineers are on-call to help you solve the issue. We carry all major brands of fixed wireless equipment including Cambium Networks, Telrad, Mikrotik, Ubiquiti, and more. Because we offer both New and Certified Pre-Owned, we have solutions for every budget!