DESCRIPTION
MTI Wireless Edge is a world leader in flat panel antenna technology. Its expertise in antenna manufacture and design is based on thirty-year foundation in defense antenna development.
MT-30117/N – 3.3-3.8 GHz 16.5 dBi Subscriber Panel Antenna.
Existing Antenna Versions:
MT-30117/S/R – Integrated Antenna for half foot Enclosure.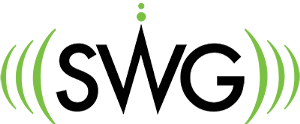 Why Choose SWG?
Top-Notch Support. When you have a problem that you and your team cannot solve, our knowledgeable engineers are on-call to help you solve the issue. We carry all major brands of fixed wireless equipment including Cambium Networks, Telrad, Mikrotik, Ubiquiti, and more. Because we offer both New and Certified Pre-Owned, we have solutions for every budget!