DESCRIPTION
MA-CQ27-1X – 380 MHz – 6 GHz Multi Band Omni Antenna
MARS Multi Band Omni Antenna covers continuously all the bands from 380 to 960 MHz and for 2G, 2.5G and 3G cellular, as well as ISM, WLAN, UNII, Bluetooth, Wi-Fi, WMTS, IMT-MC450 and LTE.
The antenna is aesthetic and has unobtrusive profile that blends easily with any environment.
The antenna is easy-installed and is highly recommended as an outstanding logistic solution for fast deployments and "In-Building" installations.
The antenna is available also for outdoor applications.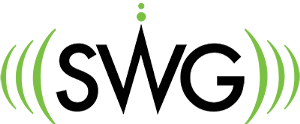 Why Choose SWG?
Top-Notch Support. When you have a problem that you and your team cannot solve, our knowledgeable engineers are on-call to help you solve the issue. We carry all major brands of fixed wireless equipment including Cambium Networks, Telrad, Mikrotik, Ubiquiti, and more. Because we offer both New and Certified Pre-Owned, we have solutions for every budget!