DESCRIPTION
MARS MA-WA24-TPMIMO Triple Polarization antenna provides coverage of 2.3-2.7 GHz frequency band in a single antenna radome.
Additional Features:
– specially designed for MIMO applications;
– light weight and durable construction;
– UV protected radome made of plastic;
– can be customized with customer defined back plane and different connector configurations.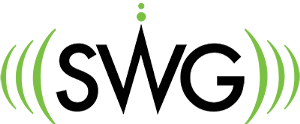 Why Choose SWG?
Top-Notch Support. When you have a problem that you and your team cannot solve, our knowledgeable engineers are on-call to help you solve the issue. We carry all major brands of fixed wireless equipment including Cambium Networks, Telrad, Mikrotik, Ubiquiti, and more. Because we offer both New and Certified Pre-Owned, we have solutions for every budget!