DESCRIPTION
MA-WO-UWB – 138-6000 MHz Ultra Wide Band OMNI Directional Antenna
Mars MA-WO-UMB is an Ultra Wide Band OMNI Directional Antenna covering continuously all the bands from 138 MHz up to 6 GHz in a single antenna radome.
Perfect matching in all bands with small ground plane. Excellent OMNI Directional coverage.
The antenna is PIM certified, thus making it suitable for all multi-carrier systems.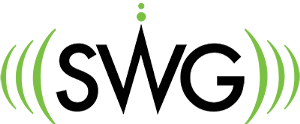 Why Choose SWG?
Top-Notch Support. When you have a problem that you and your team cannot solve, our knowledgeable engineers are on-call to help you solve the issue. We carry all major brands of fixed wireless equipment including Cambium Networks, Telrad, Mikrotik, Ubiquiti, and more. Because we offer both New and Certified Pre-Owned, we have solutions for every budget!