DESCRIPTION
SP6 COAXIAL SURGE PROTECTORS – DC to 6 GHz Operation
The SP6 surge protectors offered by Laird Technologies are an integral part of any antenna installation involving the protection of sensitive equipment from surges caused by lightning. The ultra fast discharge design gives quick response to power surges and dumps the excess power safely to ground. Grounding is accomplished via a ground lug terminal or N bulkhead connector. The units have the ability to withstand multiple lightning strikes. The SP6 passes DC voltage so it is also suitable for those systems which pass DC power through the coax such as remote amplifiers. Construction is all plated brass to resist corrosion.
FEATURES
* Ultra fast gas discharge < 1KV / usec
* 0.2 dB @ 2.4 GHz, .4 dB @ 5 GHz max insertion loss
* VSWR better than 1.4:1
* Rugged, lightweight and waterproof
* Bulkhead mount N female connector
APPLICATIONS
* Lightning protection for antenna systems
* 900 MHz, 2.4 GHz @ 5 GHz WLAN systems
* WiMAX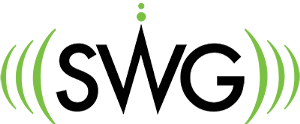 Why Choose SWG?
Top-Notch Support. When you have a problem that you and your team cannot solve, our knowledgeable engineers are on-call to help you solve the issue. We carry all major brands of fixed wireless equipment including Cambium Networks, Telrad, Mikrotik, Ubiquiti, and more. Because we offer both New and Certified Pre-Owned, we have solutions for every budget!