CMP.XT-BS-3.4-3.7 (LTE)
$4,500.00
Available on backorder
| | |
| --- | --- |
| Weight | 24 lbs |
| Condition | Certified Pre-Owned |
| MPN | |
DESCRIPTION
BreezeCOMPACT1000 4×4 hardware, 2×2 software all-outdoor base station in 3.4-3.7GHz, all in one comprised of:
1. Baseband Modem
2. 4×4 Radio, 2×2 software
3. BreezeWAY1010 – Embedded EPC
Included in the package : Pole mounting kit, RJ 45 connectors, power connector & gland wrench. One ODU can be used for implementing two sector with additional Dual sector license (part code-715772 ).
If an external (BreezeWAY2020 or Third party EPC) EPC is required, please use PN – 735270US)
This item is shipped to USA & Canada only (FCC 3.65-3.7GHz)
(Shipped with LTE SW, Requires 715779 for 2×2 and 715779+715773 for 4×4/split mode)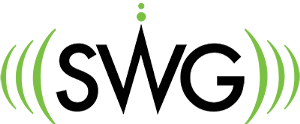 Why Choose SWG?
Top-Notch Support. When you have a problem that you and your team cannot solve, our knowledgeable engineers are on-call to help you solve the issue. We carry all major brands of fixed wireless equipment including Cambium Networks, Telrad, Mikrotik, Ubiquiti, and more. Because we offer both New and Certified Pre-Owned, we have solutions for every budget!