DESCRIPTION
Cambium 5 GHz PMP 450i Integrated Access Point, 90 degree (FCC) C050045A006B Certified Pre-Owned
PMP 450i Access Point
SWG Inc. is a proud supplier of one of Cambium Network's newest additions to the 450 product family: the 5GHz PMP 450i Narrow Sector Access Point. This narrow sector access point is designed to allow for full control over features and performance for the proven PMP 450i access point. However, it has the same form as the 450i Integrated Subscriber Module (SM).
This includes the integrated 23 dBi antenna
Fill in gaps in coverage
This product is well-suited to fill in a gap in coverage of the network from a high site or to provide high capacity down a narrow corridor (such as a video surveillance application down a street).
What else do I need to buy to make the 450i Narrow Beam Sector work?
REQUIRED: 
A power supply and AC line cord

A tilt bracket for mounting to the pole is also required, N000045L002A

802.3at compatible device

This includes the N000000L034A power supply and appropriate line cord from Cambium Networks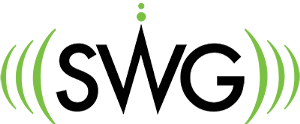 Why Choose SWG?
Top-Notch Support. When you have a problem that you and your team cannot solve, our knowledgeable engineers are on-call to help you solve the issue. We carry all major brands of fixed wireless equipment including Cambium Networks, Telrad, Mikrotik, Ubiquiti, and more. Because we offer both New and Certified Pre-Owned, we have solutions for every budget!