DESCRIPTION
Outdoor GPS Receiver for Compact Base Station. Pole mounting kit included. Required one Cat5e straight cable for connecting the GPS to the Compact. Alternatively, the PN-723231 can be orderd for this purpose. The same standard Cat5e cable or PN-723231 can be used to chain the GPS signal between Compact units in the same BS site.
Important Notes:
-For Compact 1000 and 3000 in LTE mode
-In WiMAX mode: Compact1000: Supported from SW ver. 5.0.0.45 / Compact3000: Supported from SW Ver. 5.0.0.127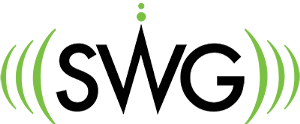 Why Choose SWG?
Top-Notch Support. When you have a problem that you and your team cannot solve, our knowledgeable engineers are on-call to help you solve the issue. We carry all major brands of fixed wireless equipment including Cambium Networks, Telrad, Mikrotik, Ubiquiti, and more. Because we offer both New and Certified Pre-Owned, we have solutions for every budget!