DESCRIPTION
SPD2-5.9 – 0.6 M | 2 FT STANDARD PERFORMANCE PARABOLIC REFLECTOR ANTENNA, DUAL-POLARIZED, 5.925-6.425GHz
The SP Standard Performance Series by RadioWaves offers a full line of cost effective standard performance parabolic antennas engineered to deliver reliable radio links. Designed for both unlicensed and licensed band applications, RadioWaves field proven preassembled SP antennas and robust pole mounts ensure "set and forget" installation with minimal post installation maintenance. If it's rugged, it must be RadioWaves!
FEATURES AND BENEFITS
– Standard Performance Parabolic Antennas – Excellent performance for a wide range of licensed and unlicensed applications
– Fully Preassembled at the Factory – Simplifies installation on site and guarantees "factory tested" quality
– Warranty – Industry leading 7year warranty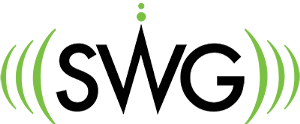 Why Choose SWG?
Top-Notch Support. When you have a problem that you and your team cannot solve, our knowledgeable engineers are on-call to help you solve the issue. We carry all major brands of fixed wireless equipment including Cambium Networks, Telrad, Mikrotik, Ubiquiti, and more. Because we offer both New and Certified Pre-Owned, we have solutions for every budget!