DESCRIPTION
This product is an omnidirectional, 3-element MIMO antenna for the 5 GHz band designed to interface with 3-port indoor access points offering 802.11n coverage.
Features
– Omni-directional antenna for indoor or outdoor operation
– Operates over the entire 5 GHz band (5150 MHz – 5850 MHz)
– MIMO enclosure – three antennas in the same housing
– White UL-94V0 radome
– Plenum rated, outdoor capable coaxial cables with RP-TNC plug connectors
– Azimuth and elevation plane adjustable wall mount
– Azimuth and elevation plane adjustable mast mount
– Ceiling mounting with bulkhead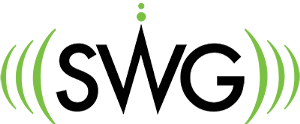 Why Choose SWG?
Top-Notch Support. When you have a problem that you and your team cannot solve, our knowledgeable engineers are on-call to help you solve the issue. We carry all major brands of fixed wireless equipment including Cambium Networks, Telrad, Mikrotik, Ubiquiti, and more. Because we offer both New and Certified Pre-Owned, we have solutions for every budget!