DESCRIPTION
4G/3G Phantom® Antenna Ideal for 700/806/850/1800/1900/2100/2300/2500/2600 MHz Applications
Laird Technologies' unique Phantom® antenna operates simultaneously in the 698-960 MHz and 1700-2700 MHz bands, making it ideal for 4G/3G applications. The mechanically robust design is suitable for both indoor and outdoor applications with wide bandwidth and a low angle radiation pattern that is superior to traditional gain antennas in most applications. The antenna is ideal for both ceiling and surface mount applications.
The industry standard NMO mounting socket mates with all Laird Technologies' magnetic, trunk lid and hole mount configurations. A threaded permanent stud mount model is also available for vandal resistant mounting on brackets, panels, ceilings or any other kind of housing.
Features
* Mechanically robust for both Indoor/Outdoor applications
* Applicable for both 3G and 4G application
* Domestic LTE 700 band and Global LTE 2600 band
* WiMAX 2300/2500/2600 bands
* Domestic Cellular and Global GSM
* Phantom out-performs a 3 dBi whip in many applications
Markets
* Public Safety
* Cellular
* M2M
* Utilities
* Data transport
* Transportation
* IBW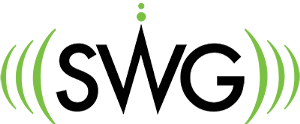 Why Choose SWG?
Top-Notch Support. When you have a problem that you and your team cannot solve, our knowledgeable engineers are on-call to help you solve the issue. We carry all major brands of fixed wireless equipment including Cambium Networks, Telrad, Mikrotik, Ubiquiti, and more. Because we offer both New and Certified Pre-Owned, we have solutions for every budget!