DESCRIPTION
3GHz 450b Subscriber and Backhaul
Cambium Networks 450 platform increases performance with the addition of the 450b Subscriber and Backhaul Module.
Key Features:
* Ultra-wide band radios support the entire band, from 3.3 to 3.9 GHz
* Gigabit Ethernet Interface provides the maximum transfer rates to the device
* 3.5 mm audio jack allows direct connection of headphones without any adapters
* CBRS CBSD Category B device 3 GHz 450b Subscriber and Backhaul
* New System on a Chip (SoC) enhances Packet Processing Power more than 4x that of the 450 SM
* Capable of up to 300 Mbps aggregate in a 40 MHz channel
* Backhaul radios can function as a Point-to-Point (PTP) link or as a Subscriber Module (SM)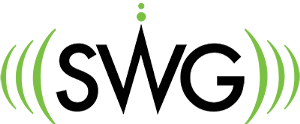 Why Choose SWG?
Top-Notch Support. When you have a problem that you and your team cannot solve, our knowledgeable engineers are on-call to help you solve the issue. We carry all major brands of fixed wireless equipment including Cambium Networks, Telrad, Mikrotik, Ubiquiti, and more. Because we offer both New and Certified Pre-Owned, we have solutions for every budget!