DESCRIPTION
These directional panel antennas are de signed to cover PCS, 4.9 GHz Public Safety band, 2.4 GHz and 5.8 GHz ISM frequencies, obtaining maximum gain in an attractive, low-pro le pack age. All models provide ef cient and stable per for mance across their speci ed bands and can be mount ed indoors or outdoors. Multi-band models covering public safety and 802.11a/b/g standards are available.
Features
· Printed circuit board design provides the best performance-to-price ratio.
· UL94-V0 plastic and PC board. Provides UL's high ame retardant rating allowing maximum placement exibility and meeting stringent building re rating codes.
· Attractive, low pro le housing. Blends well with indoor and outdoor environments where aesthetic considerations are important.
· Corner exit RG-58/U pigtail design (PCS and 2.4 GHz models), .141 semirigid (5.1 and 5.8 GHz models), and high performance Plenum Rated ML195 (dual band models). Permits the linear polarized panel to be mounted in vertical or horizontal polarity with a wide variety of connectors.
· Optional UL 910 rated Plenum cable. Allows the cable to be installed in any indoor mounting location, including air ducts.
· Adjustable mounting brackets for indoor and outdoor mounting. Provide maximum exibility for indoor or outdoor installations.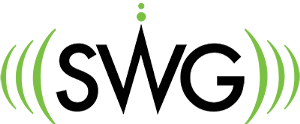 Why Choose SWG?
Top-Notch Support. When you have a problem that you and your team cannot solve, our knowledgeable engineers are on-call to help you solve the issue. We carry all major brands of fixed wireless equipment including Cambium Networks, Telrad, Mikrotik, Ubiquiti, and more. Because we offer both New and Certified Pre-Owned, we have solutions for every budget!