DESCRIPTION
Sector antenna working in 5 GHz band with 2×16 dBi gain, dual polarizations for MIMO applications. Because of reduced sidelobes, antenna keeps clear strong signal even in crowded radio enviroment. It´s resistant to interference from other networks and does not disturb to other. Antenna features no beam squint due to frequency change, it means that decreasing of data throughput or even loss of a link after frequency channel change does not occur. Perfectly designed for operation under severe weather conditions. A proper materials allow operation in the salt water environment without corrosion. Professional mounting system with 0-15 degrees scale guarantees easy and smooth tilt down as well as rock-stable operation.
Key Features:
– 2×16 dBi Sectorial Gain
– Dual Polarization H&V in One Case
– Special Outdoor Weatherproof Enclosure
– Highest Ingress Protection IP 66
– High Quality Construction
– Minimized Sidelobes Level
– Heavy-Duty Mounting Elements
– Easy Elevation and Tilt Adjustment
– 5 Years Warranty
– Designed for All Weather Operation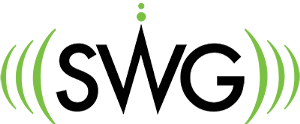 Why Choose SWG?
Top-Notch Support. When you have a problem that you and your team cannot solve, our knowledgeable engineers are on-call to help you solve the issue. We carry all major brands of fixed wireless equipment including Cambium Networks, Telrad, Mikrotik, Ubiquiti, and more. Because we offer both New and Certified Pre-Owned, we have solutions for every budget!